CONTACT AND BOOK JOHN TODAY
REFERENCES

"The Great Hurricane of 1938"
Description: The surprise hurricane of September 21st, 1938 raced up the Atlantic Seaboard at 67 MPH (with a record low air pressure) and left residents of the thickly populated Northeast Coast with no time to react. This maelstrom devastated Long Island, Connecticut, Rhode Island and Western Massachusetts. 11 states and 2 countries felt the wrath of this unforgiving meteorological monster. While many victims drowned, some suffered tremendous property losses due to the storm surge. Entire landscapes along the exposed southern New England coast were scoured, eroded and decimated. Some vicitms were swept out to sea, never to be seen again. There were unbelievable acts of heroism, cowardice, kindness, selfishness and poor judgement. Actress Katherine Hepburn lost her family home in Connecticut while others lost their livelihood to the storm. New England folklorist and weather historian John Horrigan will take you from the mariner's unheeded warnings through the botched forecasts of the National Weather Service to the blistering winds of a Category 3 hurricane with a driving narrative about "GH38". He'll also speak about the other major hurricanes to strike New England such as the Great Colonial Hurricane of 1635 and the Great September Gales of 1815. If you have experienced the 1938 Hurricane, you are encouraged to attend this lecture and talk about your own personal recollections.




IMAGES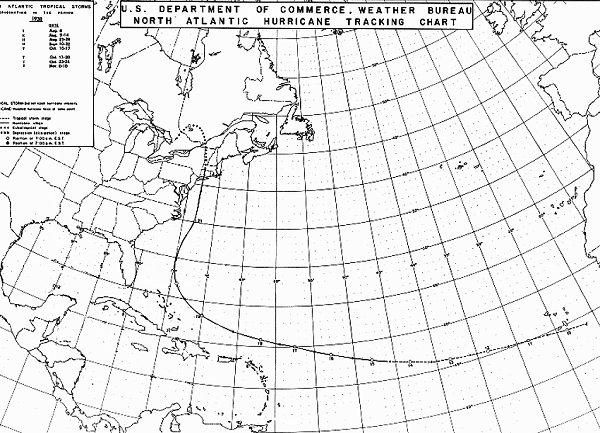 The track of the Great Hurricane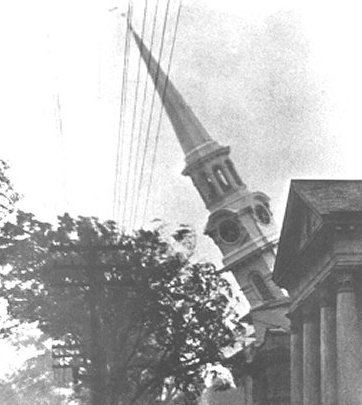 A church steeple topples in Danielson, Connecticut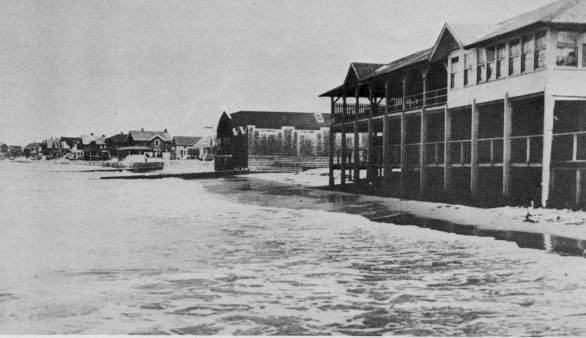 Napatree Point, Rhode Island before the storm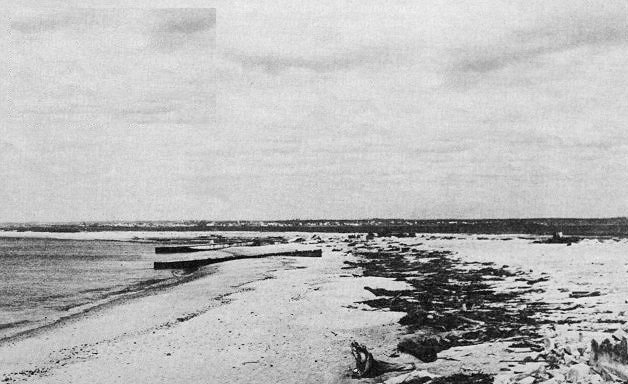 Napatree Point, Rhode Island after the storm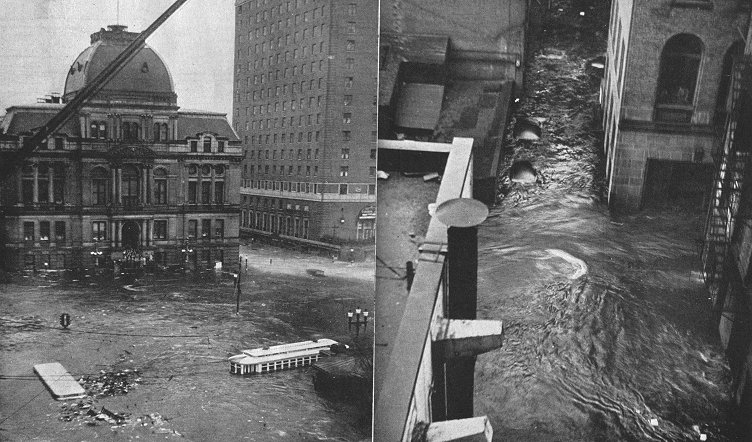 Providence, Rhode Island at 4:45 PM on September 21st, 1938.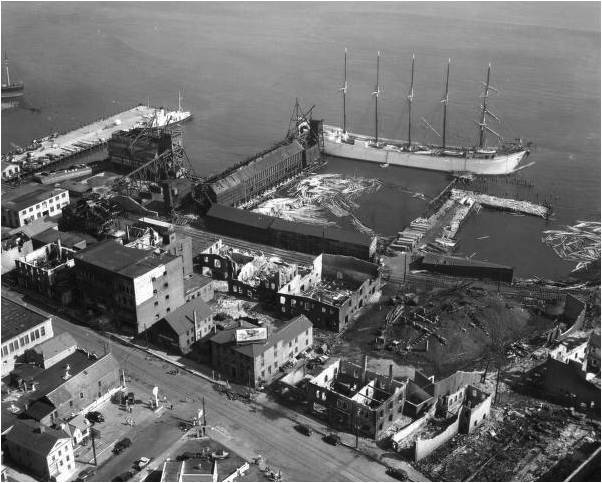 New London, Connecticut suffered tremendous damage after a fire raged out of control.




THIS LECTURE HAS BEEN PERFORMED FOR:
Organization: Canton Catholic Women's Club

Contact: Geraldine Quigley

Date: February 12th, 2010

Location: Canton, Massachusetts

Email: click to email


LISTEN TO THIS LECTURE



Running Time: 1 hour and 2 minutes; Size: 57 MB



Organization: Marblehead Low Vision Group

Contact: Harriet Magro

Date: February 8th, 2010

Location: Marblehead Jewish Community Center in Marblehead, Massachusetts

Phone: 781-581-0727


LISTEN TO THIS LECTURE



Running Time: 53 minutes; Size: 49 MB



Organization: Winthrop Low Vision Group

Contact: Harriet Magro

Date: November 18th, 2009

Location: Winthrop Council on Aging in Winthrop, Massachusetts

Phone: 781-581-0727


LISTEN TO THIS LECTURE



Running Time: 1 hour and 1 minute; Size: 57 MB



Organization: Milton Low Vision Group

Contact: Mary Ann Sullivan

Date: June 15th, 2009

Location: Milton, Massachusetts

Email: click to email


LISTEN TO THIS LECTURE



Running Time: 1 hour and 2 minutes; Size: 57 MB



Organization: Hingham Low Vision Group

Contact: Karen Sadlon

Date: April 27th, 2009

Location: Hingham, Massachusetts

Email: click to email


LISTEN TO THIS LECTURE



Running Time: 1 hour Size: 62 MB



Organization: Weymouth Historical Society

Contact: Herb Caldwell

Date: March 18th, 2009

Location: Weymouth Historical Society at the Jason Holbrooke Homestead in Weymouth, Massachusetts

Email: click to email


LISTEN TO THIS LECTURE



Running Time: 1 hour and 5 minutes Size: 62 MB



Organization: Duxbury Low Vision Group

Contact: Julie Hatch

Date: September 17th, 2008

Location: Duxbury Senior Center at Duxbury, Massachusetts

Email: click to email


LISTEN TO THIS LECTURE



Running Time: 1 hour, 18 minutes Size: 73 MB



Organization: Cohasset Historical Society

Contact: Judy Dickstein

Date: March 19, 2008

Location: Cohasset Historical Society at Cohasset, Massachusetts

Email: click to email

LISTEN TO THIS LECTURE



Running Time: 59 minutes and 30 seconds; Size: 55 MB



Organization: North and South Rivers Watershed Association

Contact: Samantha Woods

Date: January 30, 2008

Location: South Shore Natural Science Center at Norwell, Massachusetts

Email: click to email

LISTEN TO THIS LECTURE



Running Time: 1 hour Size: 86 MB



Organization: Ventress Memorial Library

Contact: Chris Woods

Date: September 19, 2007

Location: Marshfield, Massachusetts

Email: click to email

LISTEN TO THIS LECTURE



Running Time: 1 hour, 4 minutes Size: 90 MB




ADDITIONAL AUDIO RECORDINGS:
THE GREAT NEW LONDON FIRE (1938)



Recorded on July 15th, 2008 in New London, Connecticut. John interviews New London Town Historian Sally Ryan about the Great New London Fire that took place during the Great Hurricane of 1938. Running Time is 21 minutes. Size: 19 MB


THE LATE-SEASON HURRICANE OF 1804



Recorded on November 2nd, 2009 in Watertown, Massachusetts. John reads about a late-season Atlantic hurricane that struck New England on October 9th, 1804. Time: 3:54 Size: 4 MB


THE GREAT OCTOBER HURRICANE OF 1804



Recorded on November 2nd, 2009 in Watertown, Massachusetts. John reads from David Ludlum's Early American Winters, Volume I about a hurricane that struck New England in October of 1804. Time: 7 minutes Size: 8 MB


THE GREAT SNOWICANE OF 1804



Recorded on November 2nd, 2009 in Watertown, Massachusetts. John reads from the Mass Moments website about a 'snowicane' that struck New England in October of 1804. Time: 4 Minutes Size: 4 MB


THE GREAT WHITE HURRICANE OF 1804



Recorded on November 2nd, 2009 in Watertown, Massachusetts. John reads from Edward Rowe Snow's Storms and Shipwrecks of New England about a 'white hurricane' that struck New England in October of 1804. Time: 3 Minutes Size: 3 MB


THE GREAT OCTOBER STORM OF 1804



Recorded on November 2nd, 2009 in Watertown, Massachusetts. John reads from Sidney Perley's Historic Storms of New England about an October hurricane' that struck New England in 1804. Time: 11 Minutes Size: 11 MB


THE GREAT NEW ENGLAND SNOW HURRICANE OF 1804



Recorded on November 2nd, 2009 in Watertown, Massachusetts. John reads from the Cape Cod Today website about a 'snow hurricane' that struck New England in October of 1804. Time: 4 Minutes Size: 4 MB


THE GREAT COLONIAL HURRICANE OF 1635



Recorded on May 4th, 2008 in Watertown, Massachusetts. John reads from David Ludlum's Early American Hurricanes about a mammoth hurricane that struck New England. William Bradford and John Winthrop record their observations of one of the three most severe hurricanes in the history of New England in August of 1635.


COLONIAL HURRICANE OF 1635



Recorded on June 4th, 2008 in Watertown, Massachusetts at the Charles River. John reads from Sidney Perley's Historic Storms of New England about a tremendous tempest that devastated New England. One of the most severe hurricanes in the history of New England. Running Time 17:52







RETURN TO JOHN HORRIGAN HISTORICAL LECTURES
JOHN'S AUDIO CATALOGUE