CONTACT AND BOOK JOHN TODAY
REFERENCES

"The Battle of Los Angeles"
Description: During the night of February 24th, 1942, several unidentified objects caused a panic in Southern California as thousands of residents of Greater Los Angeles looked skyward when they heard the thumping of artillery, the wailing of air raid sirens and saw searchlights sweeping the sky. Los Angeles was under attack!

It was almost 3 months after the Pearl Harbor attack, and just the day before, at Ellwood Beach in Goleta, a suburb north of Los Angeles, a Japanese sub had shelled an oil refinery.

The first air raid siren went off after an alert was given at 7:18 PM (Pacific Time). It was lifted at 10:23 PM. Then, early in the morning of February 25th, radar returns picked up another unidentified target, this one 120 miles west of Los Angeles around 2:15 AM. Anti aircraft batteries were alerted and fighter planes were scrambled.

1,500 shells were expended and six people eventually died from either falling shrapnel, automobile accidents or fright. Search lights kept this "aircraft" in their glare until 3:30, AM when the unidentified object(s) disappeared off the coast of Long Beach.

Was it a blimp? Did the Japanese have a massive dirigible that hovered over Los Angeles and withstood a hellacious barrage of anti-aircraft fire? But aren't blimps covered in fabric and filled with the flammable volatile gases helium or hydrogen? Was it German? Why did the Washington Post on February 27th, 1942 label the U.S. Army Air Force's handling of the incident a "recipe for jitters," and why did it subsequently rebuke the military authorities for what it called "stubborn silence" in the face of widespread uncertainty?

Join New England Folklorist John Horrigan as he describes the incident in vivid detail with a spectacular slide show, and provides other accounts of "phantom air raids" over San Francisco and New York on December 8th, 1941. You'll be able to listen to actual eyewitness accounts, radio news broadcasts, read newspaper accounts and view actual film and photographs of the "Great Air Raid of Los Angeles". He'll provide you with an overview of the history of rigid airships and other attacks on North America during World War II.





IMAGES

On the day following the attack on Pearl Harbor, New York City residents were thrown into hysteria as the Brooklyn Eagle printed this headline on December 8th, 1942. The Great New York Air Raid - of 1941?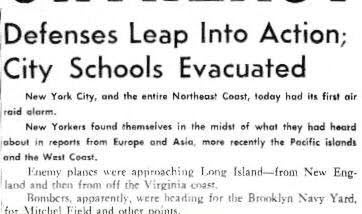 Were enemy planes approaching from New England as this article states? Were they German - or Japanese? The Japanese Navy was not operating any aircraft carriers (or surface vessels) in the North Atlantic.





The planes could not have been dispatched by Germany's massive Graf Zeppelin aircraft carrier as it would not be available to Hitler's Kriegsmarine until mid-1944, even though the hull was launched on December 8th, 1938 (exactly three years to the day earlier).




Was it a fleet of the proposed German long-range bomber? The first public reference to the Amerika Bomber was on July 8th, 1938 in a speech by Hermann Göring who said, "I completely lack the bombers capable of round-trip flights to New York with a 4.5-tonne bomb load. I would be extremely happy to possess such a bomber which would at last stuff the mouth of arrogance across the sea."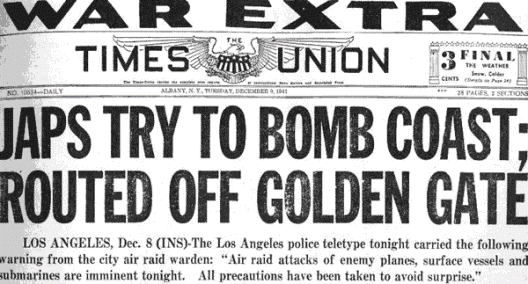 Later that evening of December 8th, 1941, San Francisco supposedly had an air raid as well!





On February 23rd, 1942 at 7:15 PM PST, the Imperial Japanese Navy's submarine I-17 surfaced and shelled an oil refinery near Santa Barbara for 20 minutes, expending 17 shells doing little damage physically, but extensinve damamge psychologically.





That same evening, all of Southern California (and Las Vegas) underwent a massive "blackout" at 8:00 PM and there were reports of "unidentified aircraft".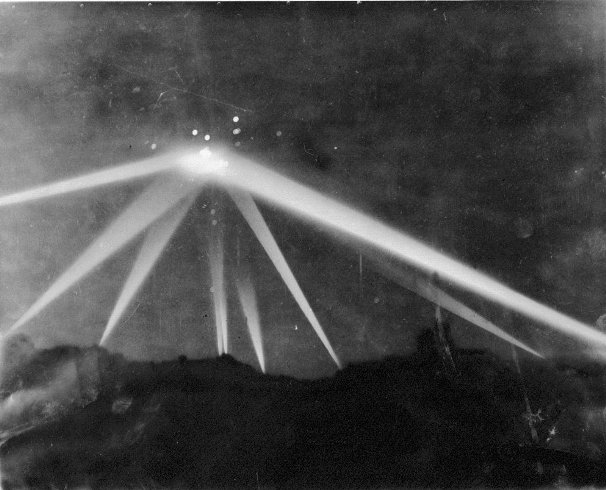 The searchlights went on and the anti-aircraft guns opened up, expending over 1,500 shells. Air raid sirens wailed and residents of Greater Los Angeles were startled. Los Angeles was under attack! There was a battle taking place in the skies over Southern California!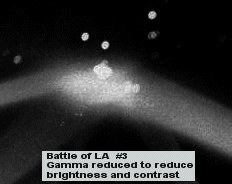 But what was the object caught in the searchlights? How could 1,500 ack ack rounds miss it?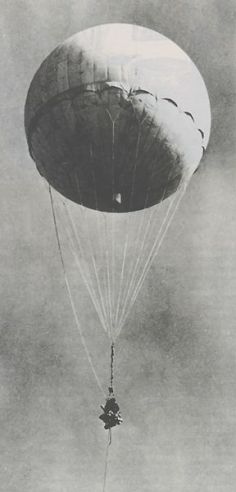 Was it one of those Japanese Balloon Fire Bombs? After the war it was learned that the Japanese had sent 9,000 fire incendiary balloons across the Pacific aloft in the Jetstream, some landing in the Western U.S. and causing causualties. These strikes would be "hushed up" by the media at the request of the U.S. Goverment for the sake of national security.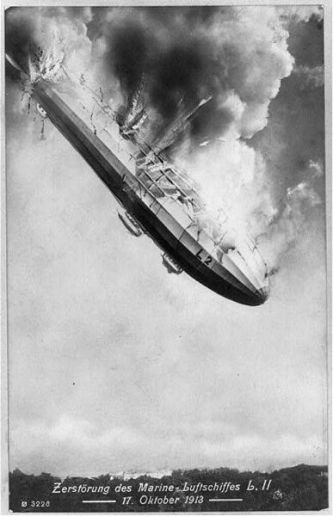 But if it was a balloon, blimp or rigid airship, it surely would've come down in flames.....





There were thousands of eyewitnesses.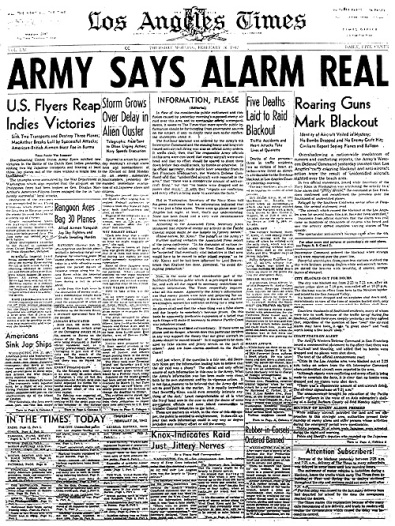 Even the Army admitted that it was a real air raid.




THIS LECTURE HAS BEEN PERFORMED FOR:
Organization: Mass UFO Show

Contact: John Horrigan

Date: October 16th, 2009

Location: Hibernian Hall in Watertown, Massachusetts

Email: click to email


LISTEN TO THIS LECTURE



Running Time: 20 minutes Size: 19 MB



Organization: Bay State Paranormal Society

Date: May 28th, 2009

Location: Taunton, Massachusetts

Email: click to email


LISTEN TO THIS LECTURE



Running Time: 2 hours and 20 minutes Size: 128 MB



ADDITIONAL AUDIO RECORDINGS:
THE BATTLE OF SAN FRANCISCO



Recorded on October 8th, 2009 in Watertown, Massachusetts. John reads from Terrenz Sword's The Battle of Los Angeles about an air raid alert in San Francisco, California on April 19th, 1942. Time is 1 minute; Size 2 MB


THE BATTLE OF LOS ANGELES



Recorded on October 8th, 2009 in Watertown, Massachusetts. John reads from Terrenz Sword's The Battle of Los Angeles about an air raid alert in Los Angeles, California on February 25th, 1942. Time is 3 minutes; Size 2 MB


THE FIRST AIR RAID OF LOS ANGELES



Recorded on October 8th, 2009 in Watertown, Massachusetts. John reads from Terrenz Sword's The Battle of Los Angeles about an air raid alert in Los Angeles, California on December 10th, 1941. Time is 3 minutes; Size 2 MB


THE BATTLE OF SEATTLE



Recorded on October 8th, 2009 in Watertown, Massachusetts. John reads from Terrenz Sword's The Battle of Los Angeles about an air raid alert in Seattle, Washington on December 9th, 1941. Time is 1 minute; Size 2 MB


THE BATTLE OF SAN FRANCISCO



Recorded on October 8th, 2009 in Watertown, Massachusetts. John reads from Terrenz Sword's The Battle of Los Angeles about an air raid alert in San Francisco, California on December 9th, 1941. Time is 4 minutes; Size 3 MB


THE AIR RAID OF SAN FRANCISCO



Recorded on October 8th, 2009 in Watertown, Massachusetts. John reads from Terrenz Sword's The Battle of Los Angeles about an air raid alert in San Francisco, California on December 9th, 1941. Time is 9 minutes; Size 8 MB


THE SAN FRANCISCO AIR RAID



Recorded on October 8th, 2009 in Watertown, Massachusetts. John reads from Terrenz Sword's The Battle of Los Angeles about an air raid alert in San Francisco, California on December 9th, 1941. Time is 12 minutes; Size 12 MB


GROUND ZERO - Battle: Los Angeles



Recorded on February 26th, 2011 in Portland, Oregon. John appears on the Ground Zero radio program with ret. Air Force Captain Robert Salas and talks about The Battle of Los Angeles - an air raid of Los Angeles, California on February 24th - 25th, 1942. Time is 123 minutes; Size 65 MB


THE NEW YORK AIR RAID



Recorded on October 8th, 2009 in Watertown, Massachusetts. John reads from Terrenz Sword's The Battle of Los Angeles about an air raid alert in New York City on December 8th, 1941. Time is 2 minutes; Size 1 MB



RETURN TO JOHN HORRIGAN HISTORICAL LECTURES
JOHN'S AUDIO CATALOGUE
JOHN'S MAIN WEB SITE